In this post we are going on with talking starting business in Hungary out –focusing to brands or manufacturers.
Like we discussed starting business in Hungary might get started in many ways. Even if you are about giving service or selling goods, you have options to start. Now we will touch the options when you are about to start by your own.

First of all –for the sake of self-advertisement- you have to know that you are not alone. For instance our company is going to be there for you if you get stuck.
But let's see those steps what I believe will help you deciding how to start. These steps are mostly for brands or manufacturers, as this was written originally for some clothes factories who are about expanding and/or starting business in Hungary. Take them into consideration. If in the end you will have questions, or if you would argue: please write us to info@businessmanagementhungary.com or write us at Facebook.
So here are the points.
Planning
1. Deciding of building a new brand and setting up a company behind your products.
The big brands and branches and shops are mostly working under own brand name or they sell many big, better known brands. For a new brand on the market it's many times much better to start as a new company and configure an own shop.
2. Deciding/fixing where do you position your products.
This is an important point right in the beginning because this will determine many other things in the future. Like I wrote in the previous point, you have two options. Shortly:
– cheap products
– expensive products
Both has its own advantages and disadvantages. Namely:
– to build the reputation of the brand (higher reputation, higher prices, slower success in income)
– start selling in a big quantity (probably lower public reputation, lower prices, faster success in income)
3. Shop, points of sale
Depending on what did you decide earlier, you will have to rent (or buy) a shop. (Rent: less investment, but in case of exit you will "loose" the rent price. Buy: more investment, but in case of an exit you will be able to keep and let or sell the immovable.)
Based on your decisions, you might choose a location in a higher reputation places, in malls or in lower reputation places. You can obtain a small place (up to 50-60 m2), medium size (150-200 m2) or a huge one (like C&A, H&M, Zara, etc. This last I don't think will be needed in the beginning regardless of your target group.) All this depends on the amount you want to invest, on your target group, on the specificity of your brand, on the wishes of the owners, etc.
4. Employees
Not an easy question nowadays in Hungary. We will not stay without employees but a very important point to consider and start recruiting in time. Neither we can not forget about the contributions what are almost the same amount than the net salary.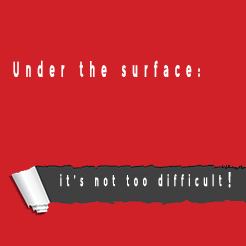 5. Marketing
I think I do not have to over-explain the importance of this. Such as sales strategy- and method.
If we arrive to this point, we almost have everything to make the plans come true. Before you can chose to ask for a business plan and a market research –but as you already decided to expand to Hungary I guess you already have some idea.
Please note: the above decisions have a great effect on the required amount of investment from your side.
Realization
1. Company foundation
First of all we have to found your company. Choose an accountant. Open bank account. So to make the first steps.
2. Operative execution
Find a location to open the first shop. Start configuring it. (This might take a month or even longer.)
Find an office. Start hiring.
Find a storage for the stock.
Find logistics partners.
Start realizing the marketing plans.
3. HUGE opening ceremony –maybe promoted with a nice PR activity or some CSR communication.
Learning
Finally when all the above are on its own way and after you opened your shop, we can start the real job. To optimize the operation, to find better employees (or starting to train them) and cheaper subcontractors. To try better marketing, more and more sales methods and channels, etc.
Expansion
As our country is a one-poled one, starting business in Hungary, especially retail or service based business should be done first in the capital, Budapest. (And contrary: production should be brought out of the capital.) If your brand is starting to be successful and famous, or if you have enough capital to invest right in the beginning, you can start finding new locations. Both in Budapest or in other bigger cities. (Just like Szeged and Debrecen or Miskolc, Nyíregyháza and Pécs.)
Also, a Hungarian headquarter in the EU, in the CEE region will make your life much more easier when you are willing to expand to the surrounding countries. If one time you have permit in the EU to do your business, in other EU-countries everything might be easier and faster.
Of course there might be many other points of view, there might be some industry-specific exceptions, but I strongly believe that by considering the above, you will cover most of the facts you have to consider when you decide to start a new business in another country. For example in Hungary.
Again, if you have any questions: contact us!
Business Management Hungary
www.businessmanagementhungary.com