A few month ago a Russian immovable investor called me in order to give him accounting advice. It took a few minutes to explain him that I am not a bookkeeper. (This was also the point when I decided to revise the Russian version of Business Management Hungary.) But of course, I could help him.
During our meeting it came to light that before our appointment, something like a month ago we should had met. Why? To help him saving money on the lawyer, to choose in advance the best company form which fits perfectly to his future activity, to avoid misunderstandings of being registered for VAT. And also to bring him to my CPA for instant, up to date tax advices. But: better later than never.
Well, I think it is right away clearly understandable why you'd better consult with a local expert or a local business management company. Still, let's go step by step.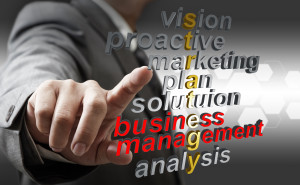 The lawyer has a very important role if you are an immovable investor. And he has much more important role if he speaks your mother language, especially if you are not sure in your English. I am telling English because all lawyers speak English in Hungary so if you do so, you do not need, like in this specific case, a Russian speaking lawyer.
Shortly, the lawyer of my client charged him 500 EUR just for company forming while I could have made it for him for around 200 EUR.
After paying the company forming, the client still were not sure about the best choice regarding register his company excluded or included the VAT circle although based on his registered main activity, he was able to choose. In most cases lawyers know something about booking things, and contrarly, bookkeepers also know some things about the concerning legal questions. But you like client need the whole picture in order to be able to decide.
So I brought him to my CPA company who explained him everything during a half an hour long meeting –and right after he started to feel safe and enlightened he signed a contract with the CPA company.
He needed someone to help running his business. The job advertising companies gave him two weekly or monthly advertising offers what are nonsense. First, he didn't have a month to find someone. Second, doesn't matter how much this advertisement cost, but if in the end we do not find the one who will be hired … it's a waste of money.
Here comes the business management. Instead of paying for something, particularly for the same thing for two-three different companies, without guaranteed results lay a charge on your business management company! She supposed to be able to bring you the solution shortly. (I found him someone, who was available part time what was enough now, she was speaking Hungarian, English and Russian as well.)
The aboves are just a few examples of one specific case where it is obvious that someone who started business in abroad could had saved money, time and headache encharging or at least consulting with a business management company.
Probably not this company will be that one who can "personally" solve everything but she will give you connections, contacts and a helping hand.
Business Management Hungary
www.businessmanagementhungary.com
published on LinkedIn 11/09/2015 by Business Management Hungary