Investment and business possibility close to Hungary. Komárno in Slovakia is just an hour driving from Budapest. Slovakia is also member of the EU. The area is able to be used both for industrial aims and for building houses. The bypass road going to the new bridge will be built nearby.
Basic informations:
Size: 24 349 sqm .
Existing buildings: 9 994 sqm
All around concrete fence is built.
Already built buildings' size:

600 sqm: 6 pcs
800 sqm: 1 pcs
333 sqm: 1 cs
333 sqm: 1 pcs (office building)
275 sqm: 1 pcs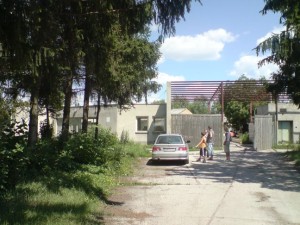 Remarks:
2 pcs of 100 m deep pits
transformer house
canalization, water pumps
own lights
Infrastructure:
railway: 340 m
electricity, 110 kV: directly next to the area
gas (DN 150): 850 m
For request we can send plans and more information. Great investment in Slovakia, very close to Hungary, Budapest.
Business Management Hungary
www.businessmanagementhungary.com