Interview with Chris Clarke, a dog lover real estate and recruitment expert.
Chris Clarke is the director of GO Recruitment agency and co-director of Clarke&White real estate agency, lives in the downtown of Budapest with  3 dogs.

Where are you from?
I'm from the UK and lived for 12 years before moving to Hungary in Brighton, UK.
When did you arrive to Hungary and what brought you here?
I started working with Hungary from 2004 with my recruitment company GO WORK and worked with several agents in Budapest and visited from often on recruitment drives. In 2011 I decided to move my administrative operations to Budapest as I wanted to be working in one place and I feel I  love with Budapest and the life style here.
Have you ever been an expatriate elsewhere?
I set up an office in Portugal in 2012 and spent a year there.
Have you arrived originally to be an expatreneur or this was not your No. 1 priority?
I already had an established business but was looking for more opportunities here and I met Mr Ken White who had already been involved in working for a Real Estate company and we decided to set up an independent Real Estate company "Clarke & White Kft"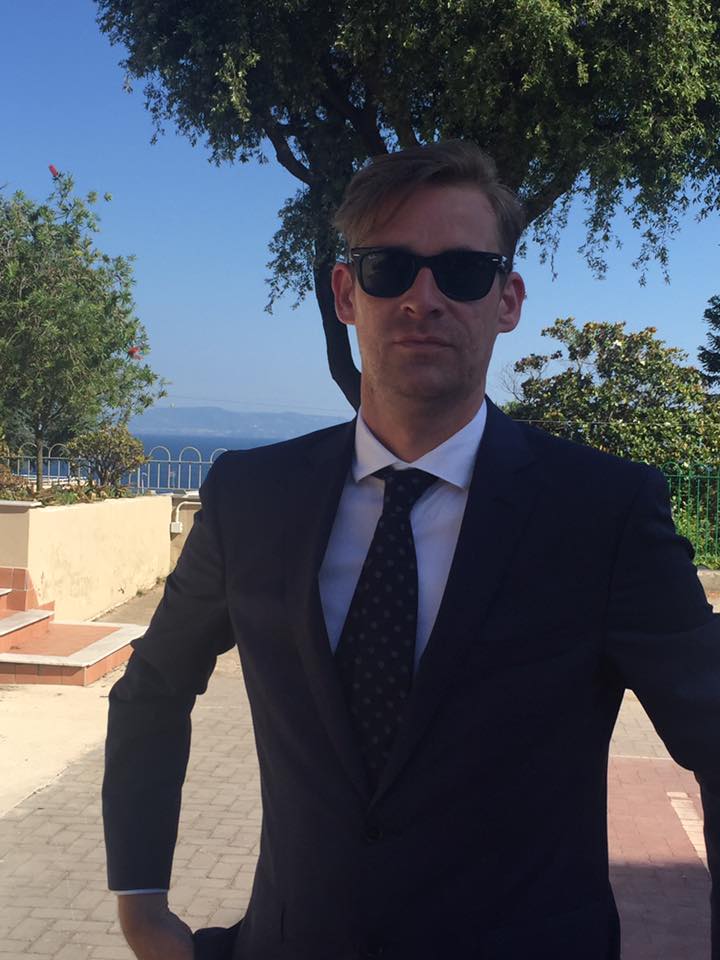 As of business: what is your business field? Why did you chose it?
Well, as previously mentioned my sectors of business are recruitment, both hospitality and medical divisions and also Real Estate. With the Real Estate company, we handle, Sales, renovations, lettings and asset management.
What was the most difficult to solve when you started your company in Hungary?
The most important thing to a company is staff as I have over 12 years' experience running a recruitment company I tend to know which staff will work in a business and which wont. I always think its very important to get the right balance with staff and that everyone has to have a positive input within their position, thus picking the right team eliminates most problems so I didn't actually find it difficult to set up the companies here. I think the only frustrating thing is the language barrier as us mere mortals are not great at picking up Hungarian.
How did you find a solution?
Got good staff with excellent translation skills.
What are today's challenges?
Not enough hours in the day!
How many employees do you work with?
Within the Real Estate company there are 5 full time employees and about 30 contractors.
What surprised you the most about Hungary?
Its hard to say what surprises me now because of the length of time Ive lived here but I am surprised about the amount of expats that live here and their stories of how they got here.
What is your favorite Hungarian food?
Possibly not the most healthiest food and not normally something I would go for but if you put a Langos in front of me, I will eat it!
What about Hungarian wines? Do you have a favorite?
There is a great wine tasting shop near my apartment called Cultivini, so Ive been fortunate to try a lot of wines but at the moment my favorite is Sauska!
What is your favorite Hungarian word?
I don't think I can repeat this!
What do you miss most from home?
Well not a lot really, any foods I get from the British Pantry and my Grandmother tends to send me parcels!
What's your favorite thing about being an expat in Hungary?
I have met a lot of great people within the expat community, the city is small so its easy to get about in and I think the city is getting more positive and ive seen many differences since 2004 in a very positive way.
What would you do different now than in the beginning regarding your business or career?
I don't have any regrets or things I think I would do different, every mistake is positive if you learn from it and it makes your business stronger.
What are your hobbies?
I tend to work quite a lot which dare I say that work is also part of my hobby as I interior design and project manage building works which has always been a hobby of mine.
Buda or Pest? Or why that city where you are actually living?
PEST
What is your personal credo, motto or quote?
Well less of a quote but I always believe to positively encourage staff within my office and I always say that the cleaner is just as important as the accountant, the account just as important as the admin staff etc, we are all part of a team and everyone within that team is important to the end result.
Do you have or plan to start any CSR activities?
We have donated a substantial amount of money to a village and orphanage in Zabor and I also helped in January with a soup kitchen by donating funds, buying coats and ingrediencies for the homeless as well as packing soup for distribution. We also have sponsored local artists and events and we encourage our staff to help expats where it is needed also.
If you could go back in time to start your business in Hungary from the beginning, do you see the sense to work with a business management agency like Business Management Hungary?
If I could go back in time and start a relationship with a business management agency: I cannot answer this for the past but for certain I would consider this for the future if it really adds value to my companies – and they would have to be very good because although I'm not local, I am a business man!


Did you like this interview with Chris Clarke? If so, you are welcomed to suggest us people to do interview with!

Business Management Hungary
www.businessmanagementhungary.com