When you are about to start a new business in abroad, you might need a business services provider. Business services in Hungary are really precious. Not just because generally help from a local expert all the times worth a lot but also because in Hungary some crucial points of business life change quite frequently.
Are you about starting business in Hungary? Do you need management services for you company? Business Management Hungary provides high quality and very personalized business services in Hungary. How we can be at your service? Contact us!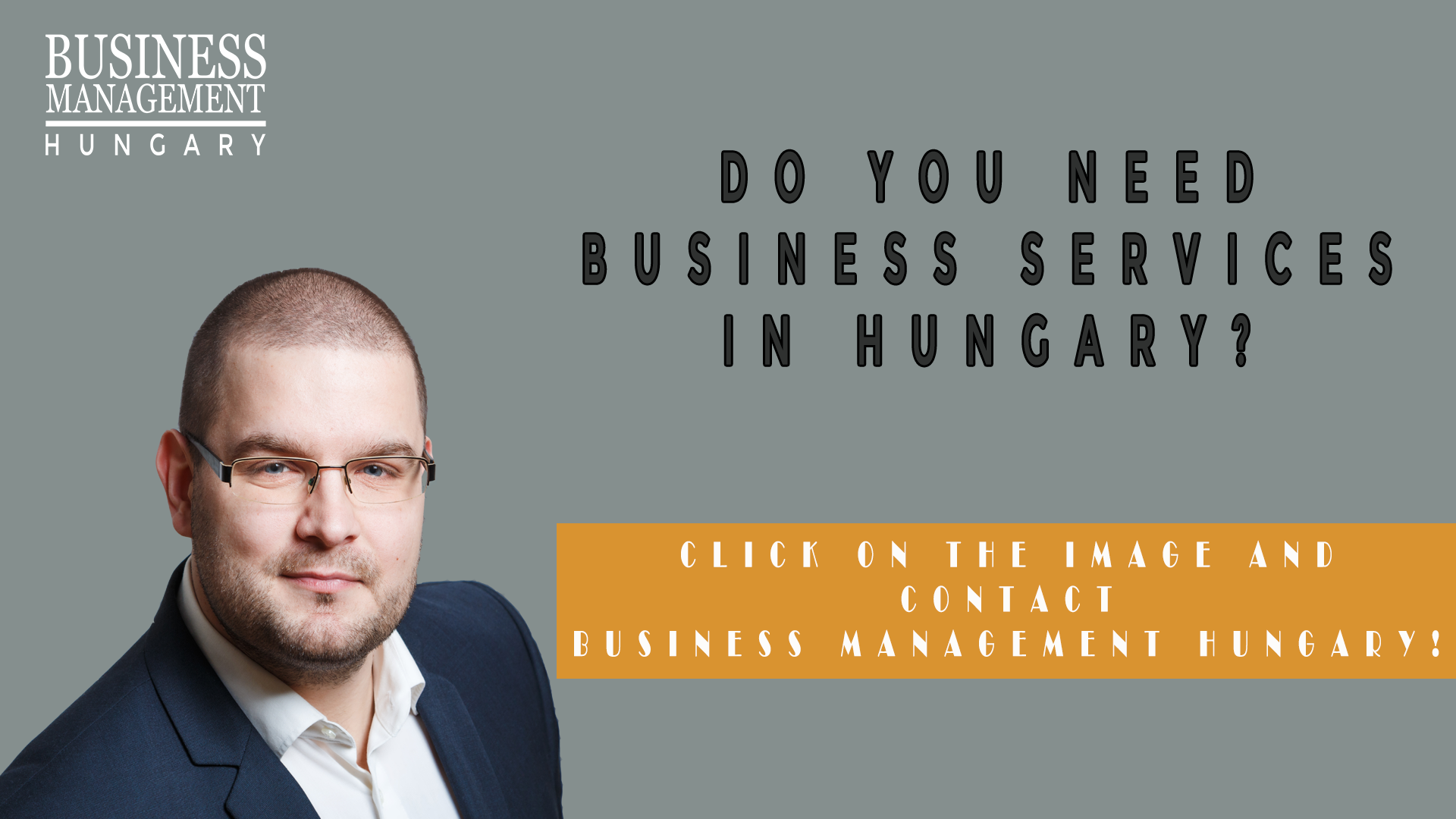 If you are about to start a business in Hungary or if you would like to get preliminary tax consultation or legal consultation, Business Management Hungary is your choice. Why Business Management Hungary?

120 years' experience
We and our partners have a really wide range of business relationships in order to help you to get the result you need. No wonder: we all together have around a 120 years of experience in business or in their own field. How else could you gain the advantages of such a big practice if not by working with a business management agency?
Outcome-based approach
Our partners are highly qualified professionals with living international experiences. We gladly line this experience up for the sake of your interests.
We are business partners
We act as a business partner of yours: we sit down with you and don't get up till we haven't understand your business. We believe that – in most of the cases- without becoming part of your company we are not going to be able to identify with your goals.
We don't care what you want to hear
We care what you need to hear. The key of development and effectiveness is frankness. Do you want to see beautiful charts about "the nothing"? Do you want to us to make for you the emperor's new clothes? Do you want to hear that it's "going to be okay" even if it won't? If so, we apologize but it's a fan not us who you really need.
Responsibility
Do you remember our slogan? Doing business responsibly. Responsibility is the obligation of self-maintainment for all those what we do or miss. We take the responsibility both by the moral and the legal way.
Yeah, no doubt, if you need business services in Hungary, if you are about doing business in Hungary, if you have questions about company foundation in Hungary, you can just win by contacting Business Management Hungary. We are waiting for you message!
---

How may Business Management Hungary be at your service?

Would you like to start your business in Hungary? Would you need fully comprehensive information for launching your company? We suggest you the below service of ours:


STARTING BUSINESS IN HUNGARY →

Would you relocate to Hungary? Because of a work or business? Maybe with your family? Would you buy Investor Residency Bonds? We suggest you the below service of ours:


IMMIGRATION IN HUNGARY →

Do you want us to make a business plan for your company foundation? Would you need market research? Would you like to get tax consultation for you future- or existing venture? We suggest you the below service of ours:


PURE NUMBERS →

Are you looking for a solution for a business problem related to your Hungarian firm not listed above? Give us a chance to help You!


CORE BUSINESS →

---

If you would like to work with Business Management Hungary, please contact us!
Thank You!